It's that time of year again!
This month sees the return of the NEO Endurance Series for it's third season. After a strong showing last time out, we remain in the same classes, the same cars but with all new liveries, aiming to improve on our weakest areas from last season.
This season sees a reduced schedule, down to 6 rounds from 7, and the removal of the 8 hour race length. Instead, there is a very special season finale at Circuit de la Sarthe for the NES 24 Hours of Le Mans.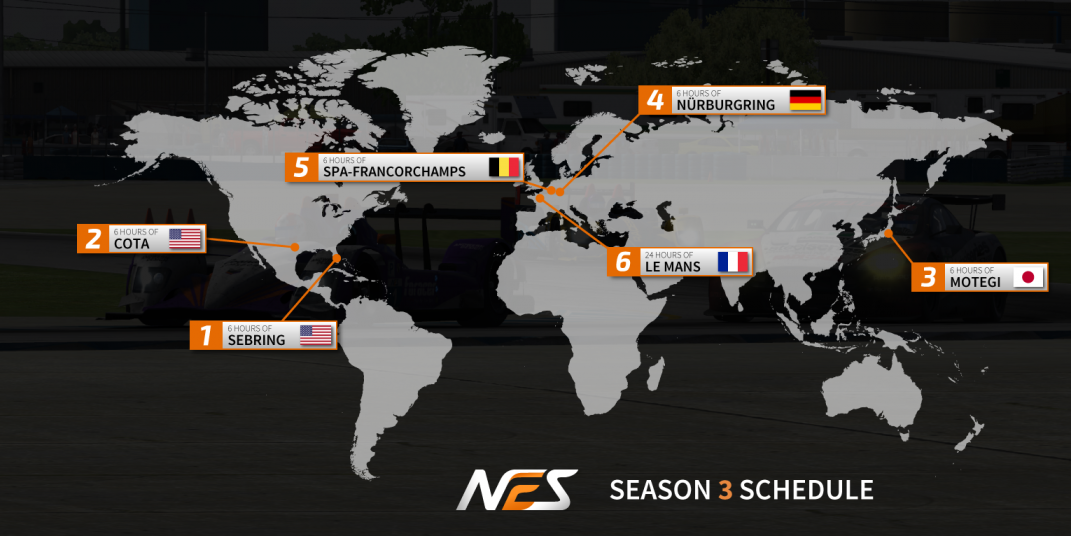 Once again there have been tweaks to the classes during the off season. Season 3 sees the Ford GT take a break from the NEO Endurance Series to be replaced with two GT3 specification cars in the new GTS class, the Audi R8 LMS and Mercedes AMG GT3. The other two classes remain from last season with GT1 (renamed as GT) with the Aston Martin DBR9 & Corvette C6R and the Prototype class with the HPD ARX-01C.
Team Chimera will again be fielding two entries for season 3 and sticking with the same cars and classes. In Prototype the #24 HPD ARX-01C returns and in GT our #54 Aston Martin DBR9 also returns from last season. With the addition of the 24 hour Le Mans season finale both entries will now be fielding 3 drivers for the season.
---
#24 – P Class – HPD ARX-01C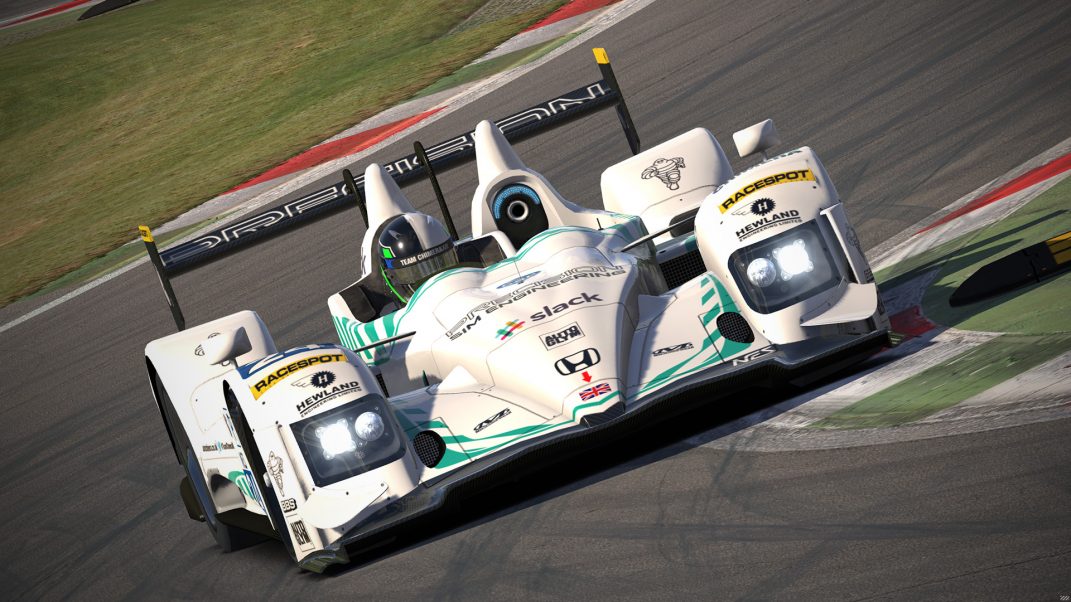 Returning for it's 3rd season is our #24 HPD which sees Ben Tusting return for his 3rd season alongside Jack Keithley in his 2nd. Joining them as the 3rd and reserve driver is Dan Johnson.
Last season saw Ben & Jack achieve our first race victories in the NEO Endurance Series at Circuit of the Americas and Interlagos but technical issues and occasional over-aggression in traffic in other rounds saw them complete a tough season 5th in class.
This season, adding to the established strong entries are new teams Thrustmaster Mivano Racing, CoRe SimRacing, TeamGT and JCL Simracing among others, so the competition is more fierce than ever.
Aiming for better traffic management and more consistency we hope to challenge for a top 3 finish in the Prototype championship.
---
#54

– GT Class – Aston Martin DBR9 GT1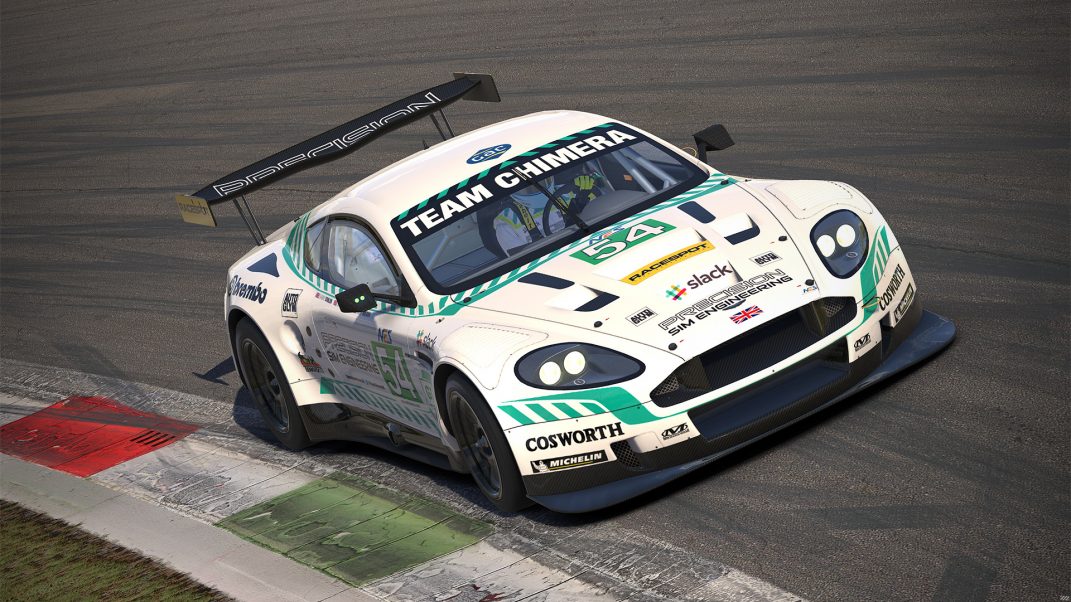 In the GT class we are returning with the #54 Aston Martin DBR9. Joining the returning Simon Trendell and Jamie Wilson will be new driver Danny Conlon – this driver lineup has already shown potential with an 8th place finish in the top split iRacing Spa 24 hours earlier this year.
Last season saw Simon & Jamie achieve 5th in the class championship after a consistent showing with just one finish outside the top 8 due to damage, a best result of 2nd place at Nürburgring and picking up 6 out of 7 class MSF Awards for lowest incident count completing the season with just 42 incidents over 48 hours of racing.
This season features new entries from SimRC.de, Coanda SimSport and CORE Motorsports among others, so as in the P class the competition is incredibly strong.
---
Season 3 kicks off at Sebring International Raceway on October 16, and you can follow all the action with live coverage and commentary over at iRacing Live thanks to RaceSpot, and via our Twitter – @TeamChimeraUK