Category:
NEO Endurance Series
It's that time of year again!
This month sees the return of the NEO Endurance Series for it's third season. After a strong showing last time out, we remain in the same classes, the same cars but with all new liveries, aiming to improve on our weakest areas from last season.
This season sees a reduced schedule, down to 6 rounds from 7, and the removal of the 8 hour race length. Instead, there is a very special season finale at Circuit de la Sarthe for the NES 24 Hours of Le Mans.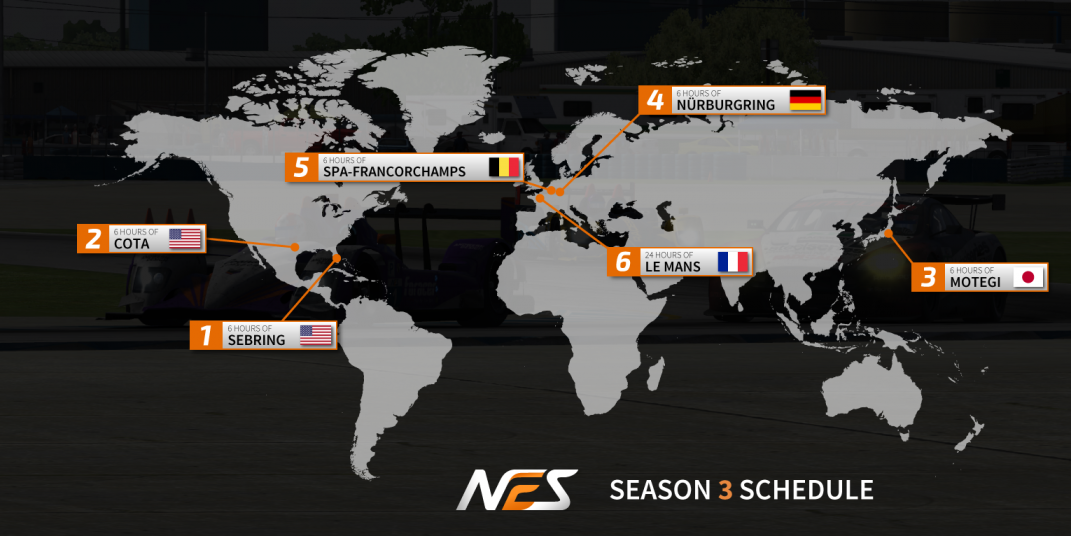 Once again there have been tweaks to the classes during the off season. Season 3 sees the Ford GT take a break from the NEO Endurance Series to be replaced with two GT3 specification cars in the new GTS class, the Audi R8 LMS and Mercedes AMG GT3. The other two classes remain from last season with GT1 (renamed as GT) with the Aston Martin DBR9 & Corvette C6R and the Prototype class with the HPD ARX-01C.
Team Chimera will again be fielding two entries for season 3 and sticking with the same cars and classes. In Prototype the #24 HPD ARX-01C returns and in GT our #54 Aston Martin DBR9 also returns from last season. With the addition of the 24 hour Le Mans season finale both entries will now be fielding 3 drivers for the season.
---
#24 – P Class – HPD ARX-01C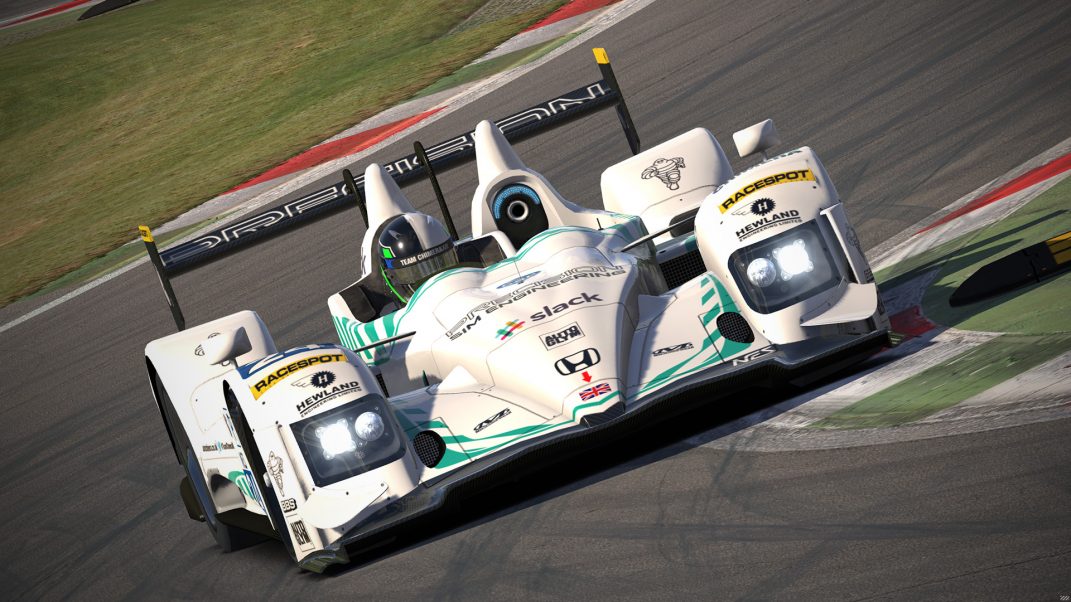 Returning for it's 3rd season is our #24 HPD which sees Ben Tusting return for his 3rd season alongside Jack Keithley in his 2nd. Joining them as the 3rd and reserve driver is Dan Johnson.
Last season saw Ben & Jack achieve our first race victories in the NEO Endurance Series at Circuit of the Americas and Interlagos but technical issues and occasional over-aggression in traffic in other rounds saw them complete a tough season 5th in class.
This season, adding to the established strong entries are new teams Thrustmaster Mivano Racing, CoRe SimRacing, TeamGT and JCL Simracing among others, so the competition is more fierce than ever.
Aiming for better traffic management and more consistency we hope to challenge for a top 3 finish in the Prototype championship.
---
#54

– GT Class – Aston Martin DBR9 GT1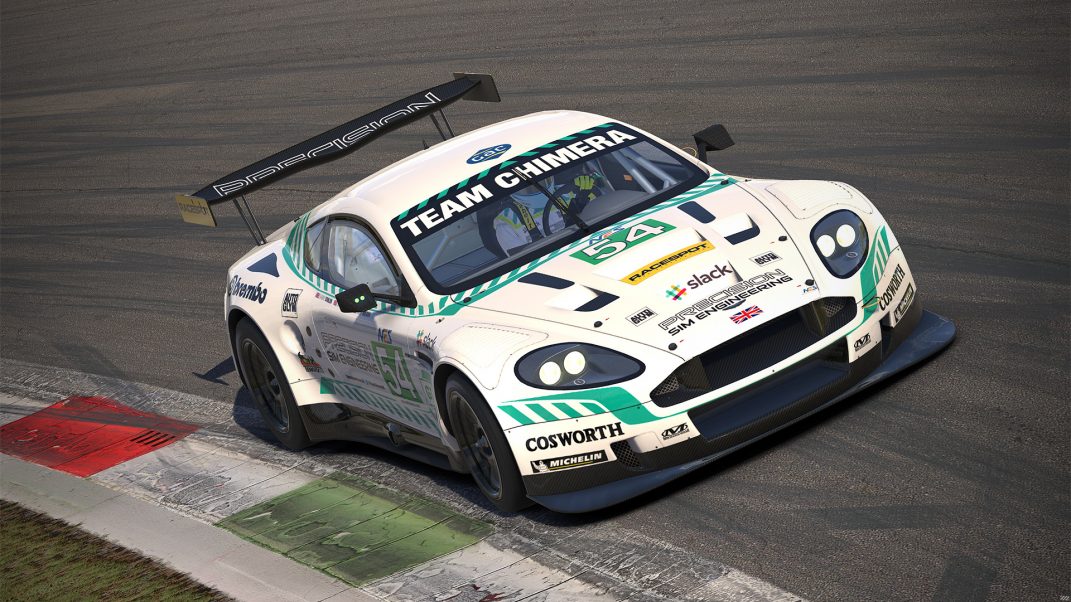 In the GT class we are returning with the #54 Aston Martin DBR9. Joining the returning Simon Trendell and Jamie Wilson will be new driver Danny Conlon – this driver lineup has already shown potential with an 8th place finish in the top split iRacing Spa 24 hours earlier this year.
Last season saw Simon & Jamie achieve 5th in the class championship after a consistent showing with just one finish outside the top 8 due to damage, a best result of 2nd place at Nürburgring and picking up 6 out of 7 class MSF Awards for lowest incident count completing the season with just 42 incidents over 48 hours of racing.
This season features new entries from SimRC.de, Coanda SimSport and CORE Motorsports among others, so as in the P class the competition is incredibly strong.
---
Season 3 kicks off at Sebring International Raceway on October 16, and you can follow all the action with live coverage and commentary over at iRacing Live thanks to RaceSpot, and via our Twitter – @TeamChimeraUK
This weekend sees the return of the NEO Endurance Series for Season 2 and we are delighted to return with not only a new car, but also a new driver.
Last season saw the HPD ARX-01C, Ford GT & RUF RT-12R C-Spec tackle 5 six hour races starting at Sebring International Raceway and finishing at Road Atlanta. For Season 2 the schedule is expanded to 7 rounds and the introduction of 3 eight hour races will bring new challenges and strategies.
The schedule is not the only change. Season 2 sees the RUF RT12R C-Spec dropped in favour of the GT1 class, comprising of the Aston Martin DBR9 and the Chevrolet Corvette C6.R. Last seasons invited C-Spec teams have been given the option of moving to either GT1 or the Ford GT. With the GT1 fitting ahead of the Ford GT in lap time, the HPD has seen the 95kg of ballast from last season removed.
We will once again be fielding two cars this season. Our HPD returns for another attempt after a thrilling final round last season at Road Atlanta and our RUF RT12R C-Spec is replaced with the beautiful Aston Martin DBR9 in the GT1 class.
---
#24 – P Class – HPD ARX-01C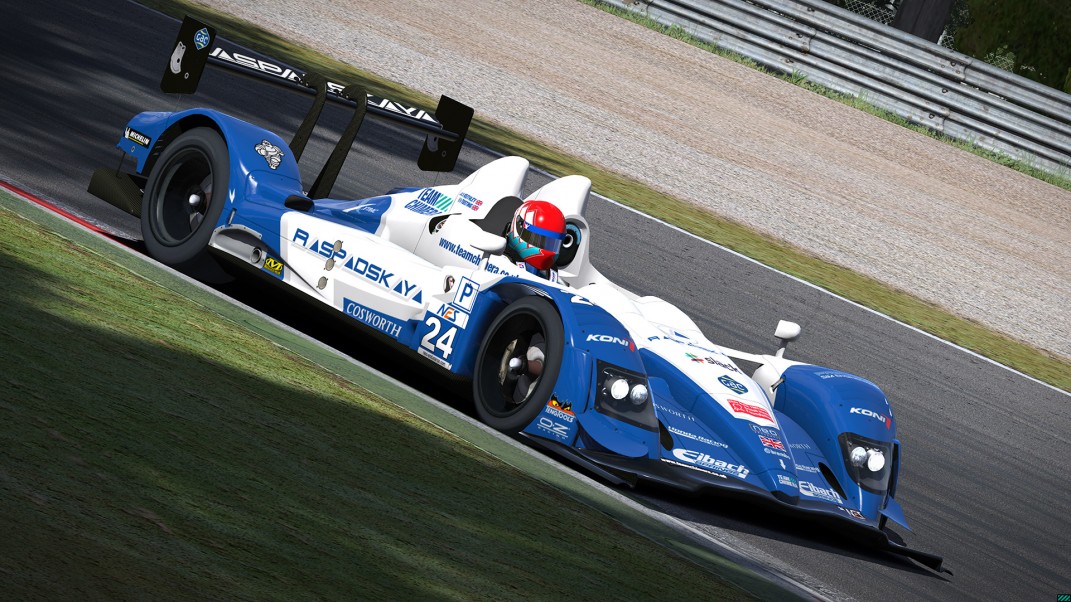 Our returning car is the #24 HPD which continues with Ben Tusting who is joined by his long term team mate in previous teams, Jack Keithley. The HPD showed great potential last season with an unexpected challenge for victory at Road Atlanta.
Ben Tusting
Our driver-for-hire returns in the HPD to continue from the high of last seasons final race.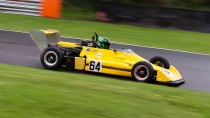 Ben competes in Historic Formula Ford 2000 in a Reynard 79SF and has won several races including last years Oulton Park Gold Cup. In sim-racing, Ben competed in the Masters of Endurance 2014/15 for Team Chimera alongside Simon Trendell where they managed to finish 5th overall, ahead of some well established teams. He has also won both the STC Black & Blue Cups, FSR World Trophy in 2012 and many other races throughout RaceDepartment leagues.
Jack Keithley
Newcomer Jack joins long time team mate Ben in the HPD for this season. Jack has raced for many years in Nascar 2003, rFactor & Race 07 leagues with huge success. The impressive list of victories includes 2012 FSR World Series champion, GRC Touring Car Champion Season 8, TouringProSeries Tom Onslow-Cole Clio Championship, BeRacing Touring Car Champion Season 11 & V8 Thunder Nascar Trophy Champion.
Jack has already adjusted to iRacing well and has shown solid pace in qualifying. Alongside Ben there is a strong driver pairing that aims to be challenging for the top 3 positions.
---
#54

– GT1 Class – Aston Martin DBR9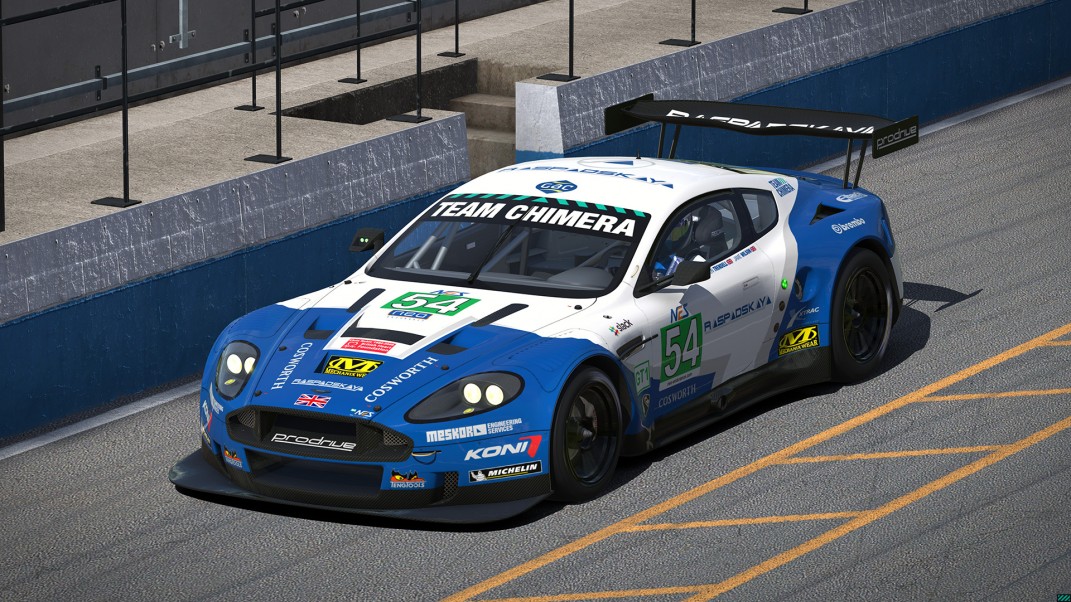 Replacing our C-Spec is the stunning Aston Martin DBR9. Simon Trendell moves with the entry to the DBR9 while Jamie Wilson steps across from the HPD to continue a successful driver pairing that saw Jamie & Simon claim C3 class honours in the Spirit of VLN series in the Kia Optima in the off season.
Simon Trendell
Simon moves from the slowest class last season up to the middle GT1 class for this season. Adapting to handling slower traffic and reducing mistakes should see solid performances, looking to emulate the success of last season Circuit of The Americas race where Simon with Adam Parle brought the car home 2nd in class.
Simon has extensive experience of endurance racing, winning a Grand-Am iRacing Premier Series race, finishing 5th in last years 3 hour Targa Virginia and two strong seasons in the iRacing World Sportscar Series in the C-Spec.
Jamie Wilson
Jamie moves from the faster HPD down to GT1 for this season. Jamie will need to adapt to handling the faster HPD traffic, having recent experience from the opposite side should help Jamie handle traffic efficiently.
Jamie also has plenty of experience of endurance racing, achieving 16th in the Masters of Endurance 2014/15 season alongside Darren Seal and Adam Parle, with a season best finish of 10th at Bathurst, as well as seasons in the World Sportscar Series and recently a top 25 position in the iRacing GT1 Challenge series.
---
The season starts at Sebring International Raceway on October 18, and you can follow all the action over at iRacing Live, and via our Twitter – @TeamChimeraUK